All your questions...
...are answered here.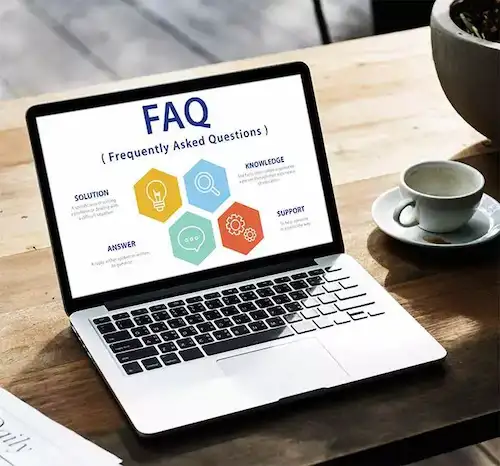 We like to do things in a different way, so this isn't your average FAQ page.
Here, we'll address the real concerns you've raised, hence, you'll be able to find answers to real questions.
In the event that you have any questions that we haven't already addressed, please ask them here.
Here is the FAQ list we created until now:
General Questions
How long has Net 'n' Design been in the industry?
Vassilis Theodoropoulos, the company's founder, took his first steps in programming back in the 90s. Nonetheless, he decided to work in the web field in 2008, and so the Net 'n Design story starts.
Do you only support businesses in Patras?
Do you work with every kind of businesses?
Will we have a face-to-face meeting?
Web Design Questions
I am totally new to this "website thing". How does the whole process work?
We are here for you, so don't be afraid. We will walk this path together!
You can see all the details here.
How much time does it take to create a website?
Is it necessary for me to have a website?
Who will I be working with during the project?
How will we communicate during the website development process?
Which platform are you using to develop your websites?
Are you working with other platforms such as WordPress or Drupal?
Can I use something else if I don't want to use Joomla?
Can I update the website by myself after it has been built?
What if I don't want to manage and update the website? Can you take over its management for me?
I already own a website; is it easy to change it?
Will my website be compatible with mobile devices?
Is there something I should do?
Can you assist me in content creation for my website?
How can you write text for my website if you don't know the field as I do?
Can you assist me in finding photos for my website?
SEO & Internet Marketing Questions
SEO is an abbreviation for "search engine optimization."
In layman's terms, it refers to the process of trying to improve your website so that it gets better visibility when people search on the search engines for products or services in your field.
The higher the visibility of your pages in the results page, the more likely you are to attract attention and new customers to your company.
Do you include SEO within the design of my website?
How long will it take to reach the first page in search engines?
What about internet marketing? Is it necessary for my website?
Can you undertake my business promotion in social media and search engines?
Do you set up my social media pages?
Do you manage my social media pages?
Do you set up my GMB (Google My Business) page?
Web Hosting and Domain Name Questions
Web hosting is mandatory for your site to get public.
People will be unable to access your website unless you buy web hosting.
What is the cost of web hosting?
Will you purchase the domain name on my behalf?
Who will be the owner of the domain?
Financial Questions
How much does a website cost?
The cost of a website depends on a variety of factors, very much like the cost of a house.
Our website solutions typically start at €1.000 for simple websites and go up depending on your specific needs.
Why do you charge so much?
What is the payment procedure?
Can I make the final payment when the site's development is completed?