The details make the design.
We always try to keep two things in design: simplicity and clarity. Great design is the result of those two things.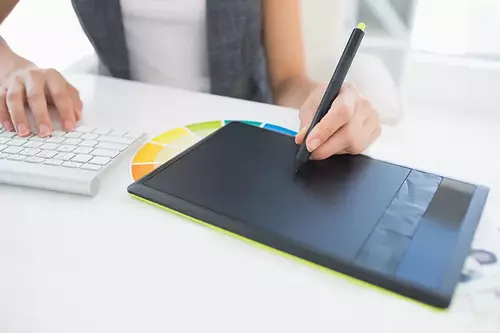 W
e design simply by creating experiences, forming shapes, expressing messages, and we finalize by creating advantages.
Net 'n' Design's Graphic Design Services:
Invest in your
logo
and
branding design
, so that you make your brand unforgettable and always achieve a great first impression. We will create for you a
bespoke logo
with a complete
brand identity
that you'll adore.
Logo, business card, letterhead, envelope, and Facebook cover
are all included!
A
flyer
or
postcard
distributes your brand's messages in no time!
A stunning
flyer
may push your company to new heights. Why don't you send a
postcard
while you're up there?
The entire world is becoming digital. It's time for your business to go viral with a tailor-made
social media page
that matches your brand.
We are here to produce awesome design assets for any
social media
channel.
Everywhere you'll find posters with pop or rock idols. We can't guarantee that we'll make you an idol, but we can design for you an outstanding poster!
There's a memorable poster for every big shift and epic event. Also, there is one for every singer, band, or actor back of every teenager's bedroom door.
An enticing, bespoke poster design makes sure that people will remember your message for a long time.
Perhaps you've discovered the next Dostoevsky, or you've just written the next great bestseller.
It's time to release it with a stunning book cover design and attract readers' attention. We are here for you!
We create professionally designed packaging (box, tube, packet, or sachet) that allows your goods to stand out and leap from the shelf into carts!
We design bespoke labels that will stick in customers' minds!
An awesome label design is intriguing, informative, and appealing, and it makes customers say "yes" to your product.
Are you using
email
to reach your audience? Then, why don't you make their inboxes more impressive with an awesome
email template
? Designing a custom
email template
has never been easier.
Newsletter
or
e-blast
, you have to say it quickly. So, be always ready with a
bespoke email template
.
Do you still have unanswered questions?
Head to the Frequently Asked Questions section. There you will definitely find the answer you are looking for!